CMA Awards: Big Hair and Glittery Everything at the 2014 CMA Awards
On Wednesday evening, the best and brightest of country music joined together at the Country Music Awards, one of approximately 20 awards for country music that have been televised in America this year. Let's see what they wore!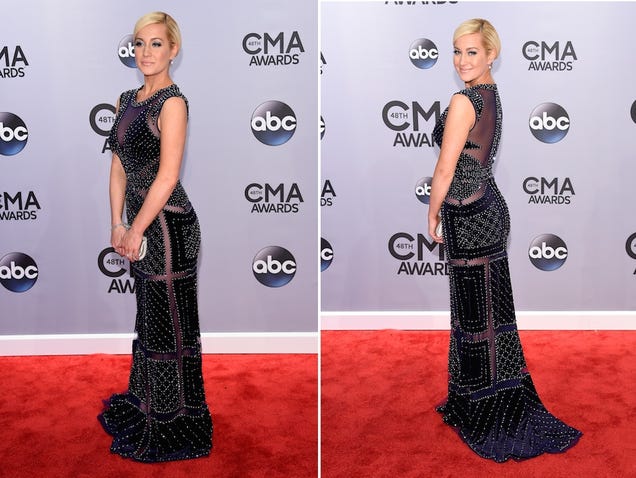 EXPAND
Kelly Pickler did a sort of updated '20s look, complete with carefully placed sheer cutouts.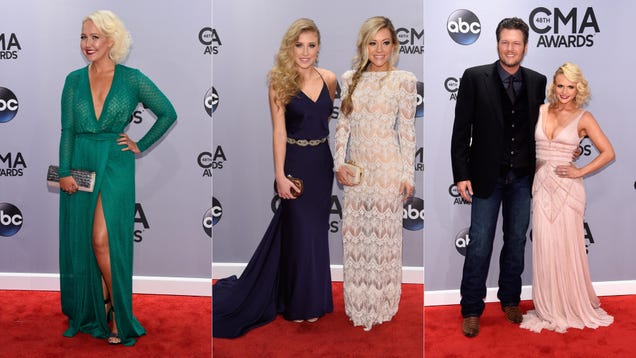 EXPAND
In other '20s inspired looks: Christina Aguilera did the world no favors when she decided to contrast her bleach blonde short curls with a spray tan and Meghan Linsey of Steel Magnolia is doing us no favors by repeating it. Maddie & Tae look very cute. Miranda Lambert's dress is a little long but otherwise she looks happy next to that lug of a husband of hers.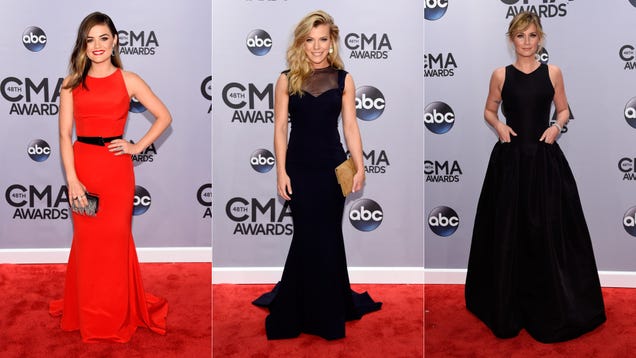 EXPAND
Here we have dresses that would have fit in at any other award show: Lucy Hale, Kimberly Perry of The Band Perry and Jennifer Nettles, who has POCKETS and wants you to know it.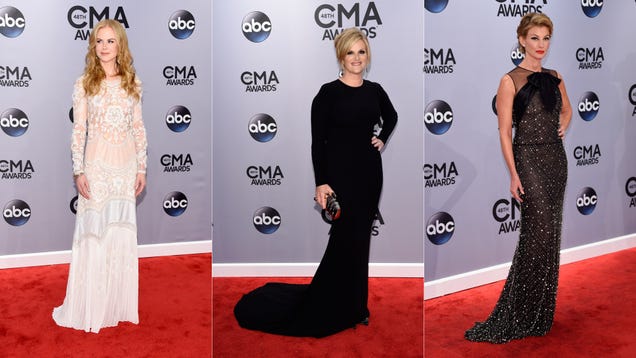 EXPAND
It's always so funny to see Nicole Kidman at these events and its doubly fun to see what she's put on to try to be a little down home. This time, she wore my grandmother's best tablecloth, the one she only takes out for Easter. Tricia Yearwood should consider wearing this dress to the terribly sad event that will be Dolly Parton's funeral (and that's a compliment). Faith Hilldidn't need that bow but she did need a smile or two.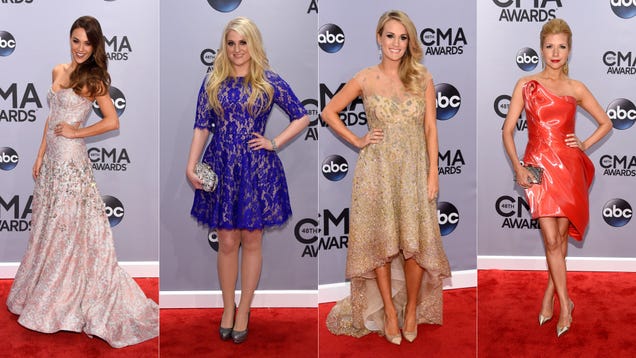 EXPAND
Here we have dresses that are starting to scream CMAs: Jana Kramer brought out her best prom dress, Meghan Trainer brought out her best winter formal dress, Carrie Underwoodbrought out her best wedding after-party dress and Susan Yeagley said "Fuck it, I'm going to Vegas."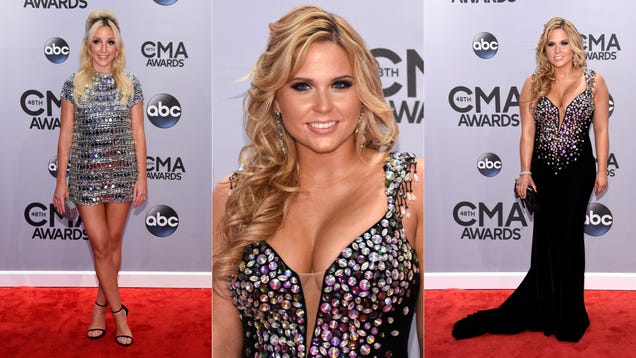 EXPAND
Ashley Monroe's whole look is very 1969-meets-1995, while Rachel Holder just…I don't know. Formal ice skater is what we will call this look, I suppose.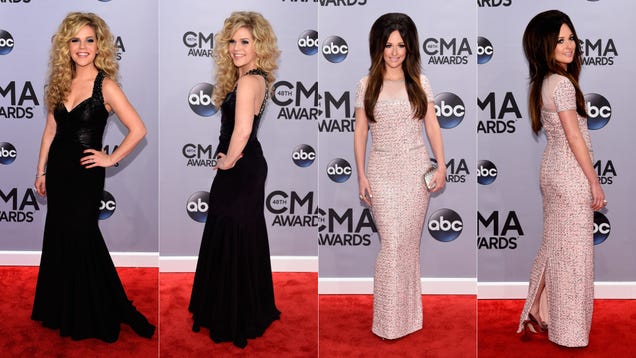 EXPAND
And now for a section I will dub "BIG HAIR DON'T CARE" starring Natalie Stovall andKacey Musgraves.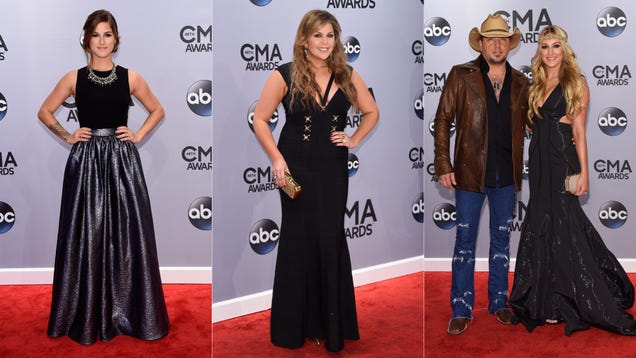 EXPAND
More from That's So Totally CMAs: Casadee Pope, Hillary Scott of Lady Antebellum andJason Aldean with Brittany Kerr.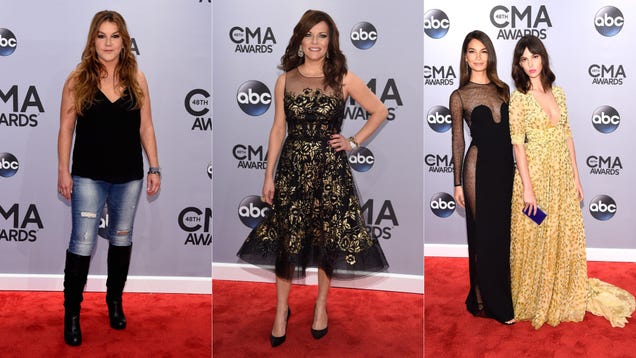 EXPAND
I do love Gretchen Wilson for how few fucks she gives. Martina McBride looks like a particularly nice couch, while Lily and Ruby Aldridge seem to have gotten lost on their way from LA to Nashville. They sure look fancy though!
And now for the cast of actual Nashville.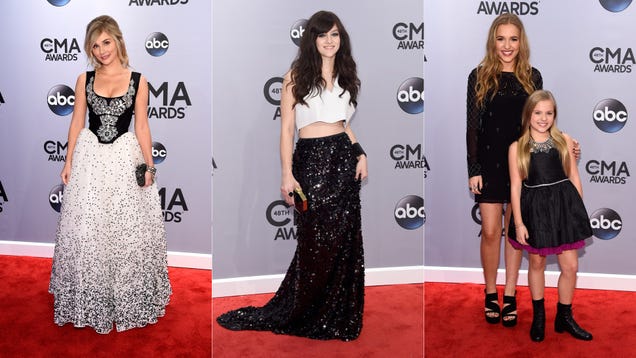 EXPAND
Clare Bowen just loves to wear dresses with this cut and I honestly cannot figure out why. She looks like a bar wench who got her hands on a glue gun and a bag of rhinestones. Aubrey Peeples rocked her best formal croptop – congrats Aubrey! Lennon and Maisy are fucking flawless and they will not let you forget it (sorry for cursing in front of the kids).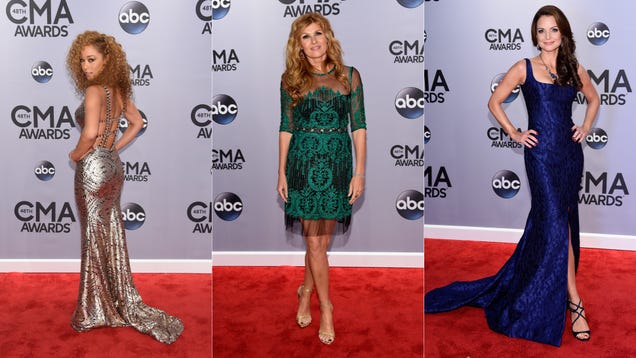 EXPAND
It's probably unfair to put Chaley Rose next to Connie Britton, but you know what, life's not fair, especially if you're wearing that dress, Chaley. Kimberly Williams Paisley will never not make me smile and think of the fantastic made-for-TV movie Lucky 7, even in this get-up.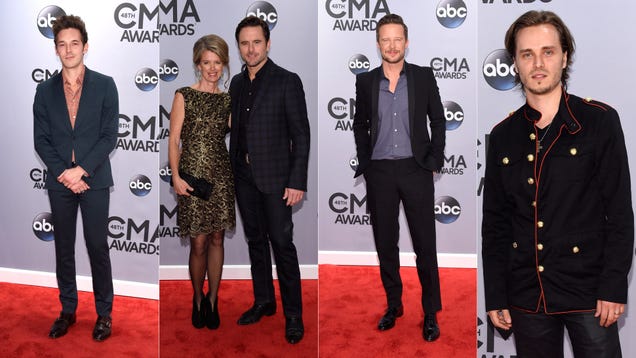 EXPAND
Sam Palladio looks mighty uncomfortable. Aren't Chip Esten and his wife Patty Hansoncute? Will Chase is super sharp, while Jonathan Jackson got lost on his way back fromTuck Everlasting.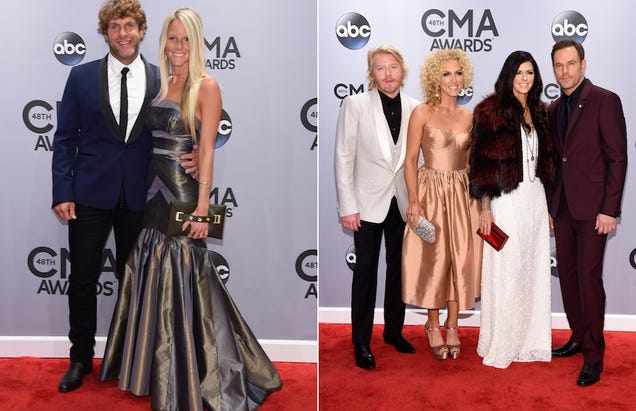 EXPAND
Group shots! Billy Currington and "a guest" color-coordinated, as did the crew from Little Big Town.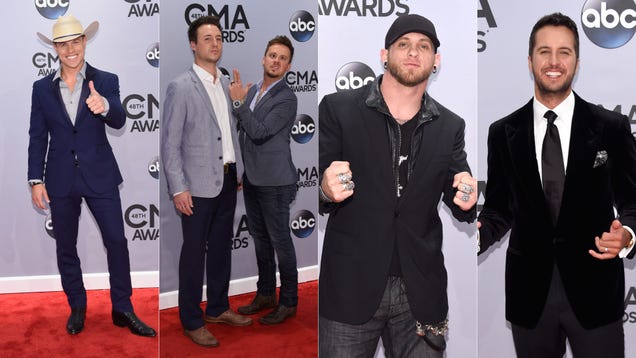 EXPAND
Here are some men being dumb: Dustin Lynch is wearing some sort of straw hat, Eric Gunderson and Stephen Barker Liles of Love + Theft brought the guns out and Brantley Gilbert put every single one of his rings on and left the house. Luke Bryan looks happy though.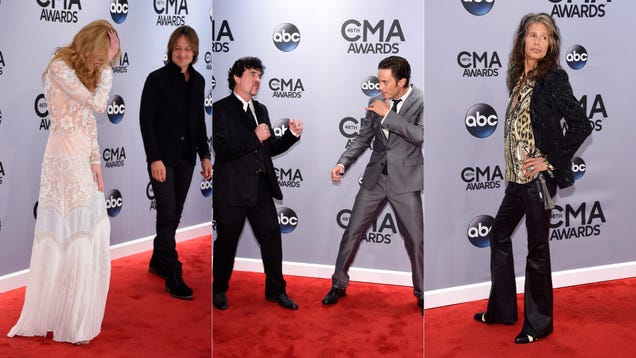 EXPAND
I love how Nicole is here for Keith Urban but all the photos on Getty are of her. The worst character on Nashville shows his softer side or something. Oh hi Steven Tyler!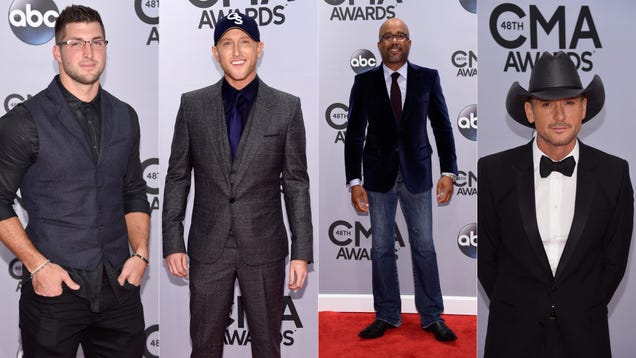 EXPAND
Tim Tebow wore his house glasses outside; Cole Swindell wore his house hat outside;Darius Rucker wore his house pants outside; Tim McGraw is not here for any of it.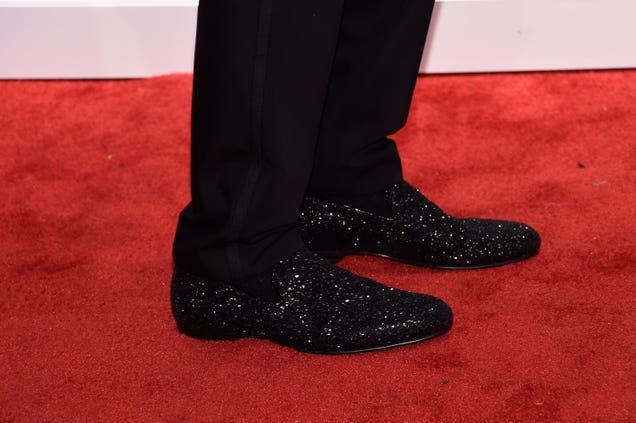 EXPAND
Thomas Rhett's face and body aren't necessary but here are his very cool shoes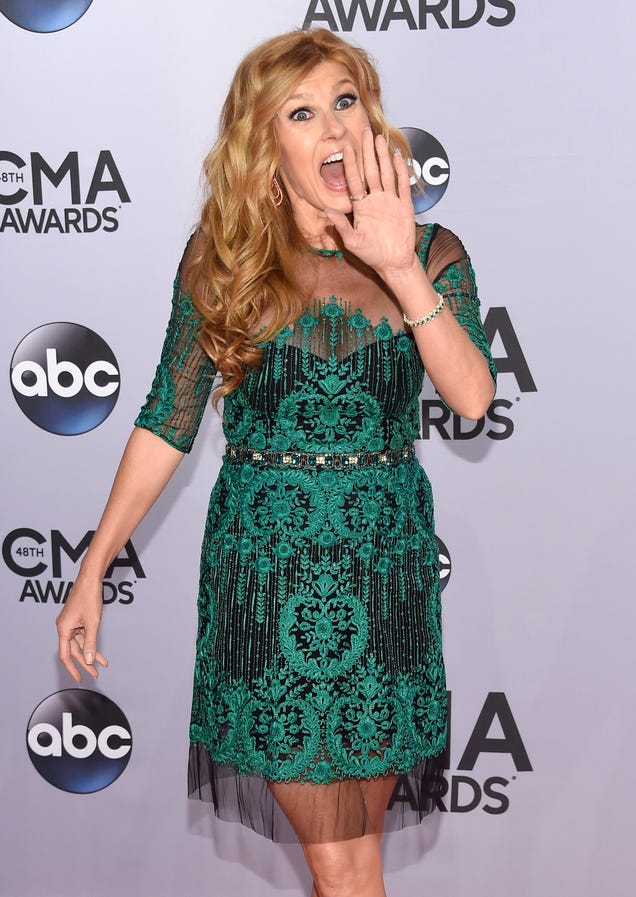 EXPAND
HI/BYE Y'ALL.
Similar Stories:
Gay Hollywood Halloween: The Hottest Costumes Ever!
Gay Halloween: A Gay Guide To Creating A Sexy Costume!
Prohibition: All The Hottest Lyst Party Pics!
Atlanta Pride: All The Hotties In Costume Pics!
Bowieball 2014: Vampire Dandies and Alien Princesses Take the Stage!