Oprah's 'Favorite Things' Will Run You $13,054
Oprah, who future civilizations will look back upon and assume was our queen, has released her annual "Favorite Things" list. Long gone are the days when we witnessed the unveiling of this rich lady fantasy on-air as a lucky studio audience of women had controlled brain aneurisms. Now, we must be content with clicking through an online slideshow of the Oprah's opulent Christmas list.
This year, if you decided to splurge, the entire list would cost you a cool $13,054.
Speaking of $13,054, here are the number of months you could rent a studio apartment in the top ten most expensive rental markets in America:
5 months in San Francisco
5 months in New York
6 months in Boston
7 months in DC
7 months Oakland
9 months in Miami
9 months in San Jose
9 months in Los Angeles
10 months in Seattle
11 months in San Diego
Here is a list of other things you can buy for $13,054:
A 2015 Chevrolet Spark LS Hatchback
One year of tuition at the University of Washington
Paris Hilton's puppy
Two facelifts
Thirteen cows
If you prefer to go à la carte, I've listed some highlights from the list below:
Côte Gift Set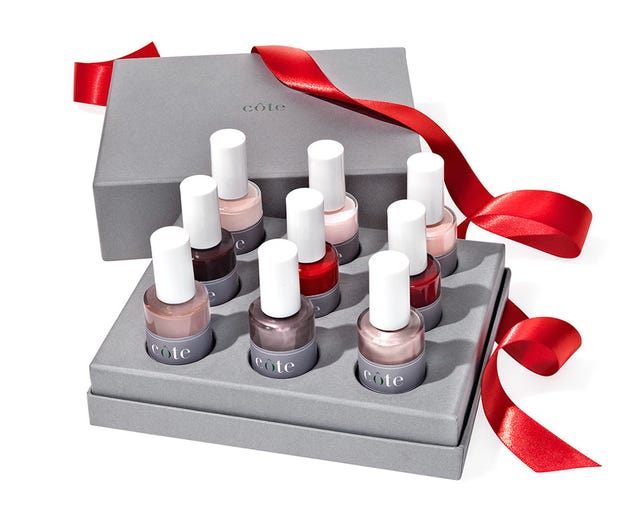 You can spend $144 on nine bottles of vegan nail polish.
365 Gathered Truths Box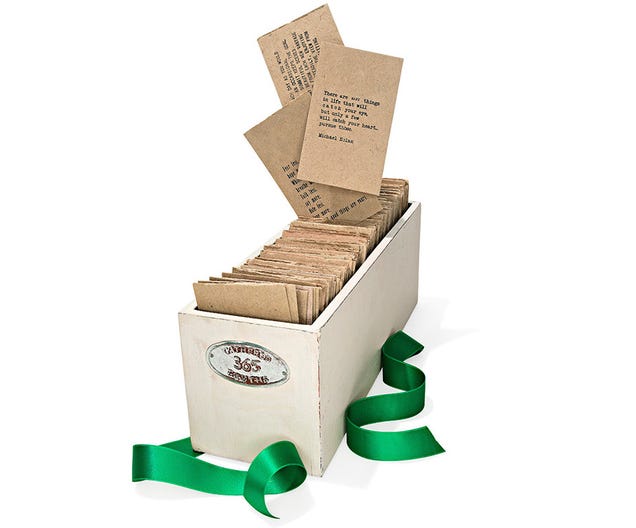 Oprah writes:
"Here's a boxful of gathered truths printed on beautiful handmade paper. I like to read as many as I can while I'm waiting five minutes for my chai to steep. If you get only one of my Favorite Things this year, I'd want this to be it." — Oprah
I don't make my own chai tea, so I'm not sure when I'd find the time to rifle through this $85box of paper, but if that's your thing, have at it.
Peace Love Oprah Collection Shirt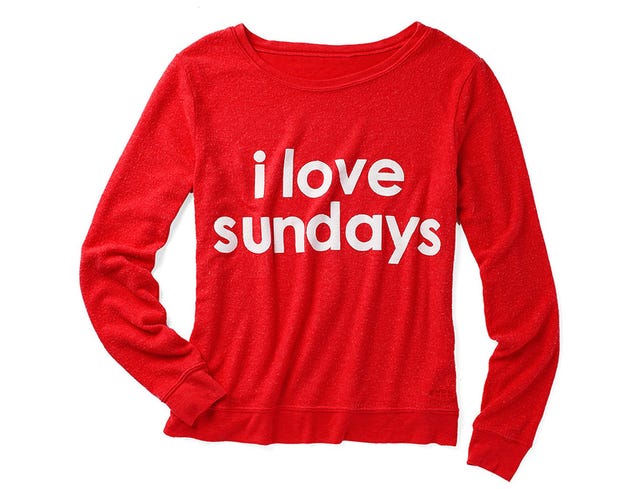 At $98, this shirt isn't really obscenely expensive, but seriously, who loves Sundays? Fridays? Sure. Saturdays? Obviously. Sundays are like vegetable pizza—I guess it's better than no pizza.
Happy Holiday Loaf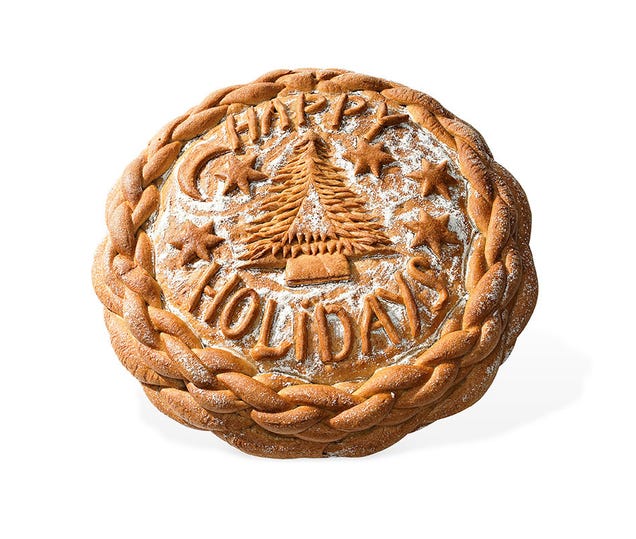 This is a $150 loaf of bread that has a two foot diameter and weighs 15 pounds
Yoga Tablet 2 Pro

This is not, as the wildly deceptive name suggests, a tablet that shows you how to do yoga. It's a tablet that isn't an iPad with a projector hooked the side. But the fact that it is "developed byLenovo and Ashton Kutcher" makes that $500 totally worth it.
If none of these items are your speed, never fear, Oprah looked out for us Poors by including $10 headbands and $20 dessert plates on the list.
Images via Oprah.com; Lede image via Ruven Afanador.
Similar Stories: 
Robert Downey Jr.: Feminism Is 'Make-Believe'; My Dick Is Huge
CMA Awards: Big Hair and Glittery Everything at the 2014 CMA Awards
George Takei Answers Stupid Questions About Gay People
Full-Frontal: The Best Crotch Shots in Mainstream Film (NSFW)